I have had the great fortune in the past 28 years in Real Estate to help many, many people find homes and make money on investment properties. I have listened to a collection of the most incredible stories. My life is rich with diversity and friendships that I have made on this journey.
28 years ago I was first licensed as a Real Estate Professional in Rossland/Trail and my journey began. Our average house price was probably $50,000 and we were being introduced to a new concept "Buyers" agency. The market was flooded with houses, I would gather up my clients in an old Burgundy Vega and we would climb the mountain to Rossland. Seeing 25 houses in those days before a client made an offer was pretty common and at the end of it, we were all confused...which one had the incredible garden??? No internet to refer back to then.
In 1996 I returned to my home town of Whitehorse to work as a REALTOR®. There was no buyer agency in the Yukon back then and there still might not be buyer agency? It was like working in the old Wild West, I had a gun pulled on me one day, who ever said that being a REALTOR® is easy? Sled dogs loose in yards and frozen vehicles were my nemesis. I put 170,000 Kilometers on my car in less than a year when I had the 'Town' of Faro for sale.( I had rolled the previous car when trying to insert a CD and driving much too fast) There were no hotels then and it was just easier to drive the return 360 Kilometers than sleep in the back of the car and get eaten by mosquitoes.
My most cherished award came from the Town of Faro, they made me an Honorary Citizen for going Above Their Expectations while I was selling the houses in their community. We needed to increase the population base so that they could maintain the school, a very worthy cause. Their children would have had to attend school in Whitehorse and been billeted out. Way too far for little kids to be away from their families.
Present day and I am once again experiencing Great Fortune. I am the Owner/REALTOR® for 2% Sunshine Coast Inc. here in one of the most beautiful places in the world, Powell River, BC. I have struggled for a long time with the imbalance of commissions and cost of properties which are loaded onto the backs of my friends and neighbours. The amount of time required to find and complete a real estate transaction has been minimized with the intense use of the internet, but the cost to do business has not followed suit.
I work hard and deserve to make great money, but not at the expense of my fellow humans. I have always loved the full circle concept where everyone wins. When 2% Realty came knocking at my door it was as if all of my considerations for a FAIR business model had been made especially for me and presented as a gift. A gift that in turn gets passed along to my neighbours! There is no free ride and there is a lot of work involved, but I am once again proud to be a REALTOR® who is giving back to my community.
2% Realty Sunshine Coast Inc., and myself Sunny Dawn, look forward to doing business with you that will be Above your Expectations.
Thank you for your time.
Sincerely,
Sunny Dawn, Owner/REALTOR®
604 414 7372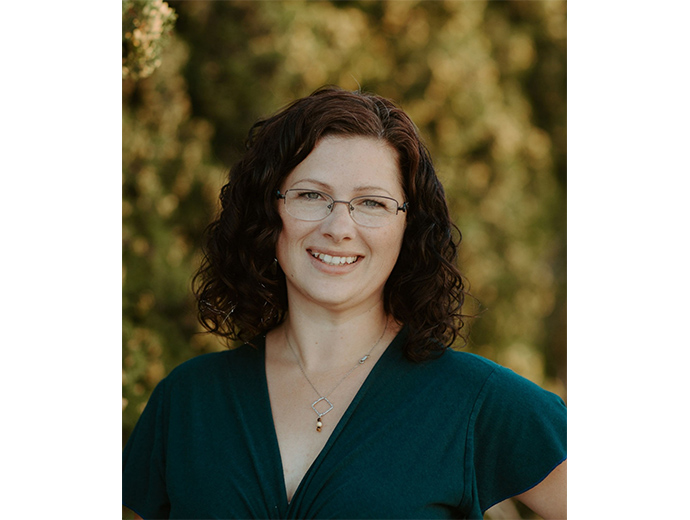 I moved to our lovely Powell River town in 2019, it was the best move for myself and our family! Prior to moving, I spent 12 years in a successful career with the Public Prosecution Service of Canada in Whitehorse, Yukon. I decided to change directions and join my mom, Sunny Dawn Kostelnik, in our 2% Realty family businesses. My years of growing up with a REALTOR® mother and then my career in the legal field; the transition to Real Estate made sense.
Moving here with my partner Tyrel and our 2 young boys, Lucas, and William, I love that we can spend 12 months of the year exploring the coastline, hiking, and biking the trails, the boys love the Inland Lake frogs and snakes! Migrating from Whitehorse Yukon, I have an appreciation for Powell River's mild winters and gorgeous summers.
Coming from a large family it has always been instilled upon me the importance of my name and what it stands for. Being a part of the Crown Counsel for so many years further taught the importance of ethics and how your actions affect others. I feel strongly that our companies do the very best to support our communities. In a market where the housing prices have gone up and the access through the internet is so much easier, 2% commission is fair, we help to keep your money in your pocket.
I feel fortunate to be a co-owner with my brother Bob Kostelnik who runs our 2% Realty Midnight Sun office, Whitehorse YT, and my mom Sunny Dawn, 2% Realty Sunshine Coast, Powell River. The future is bright.
My clients say that they love my attention to detail, that they feel that I have their best interests at heart and that I am truly taking care of them. I am proud of that.
Kaitlin Melvin, Owner/REALTOR®
kait.melvin@2percentrealty.ca
604 578 0755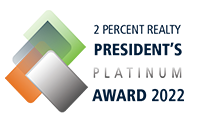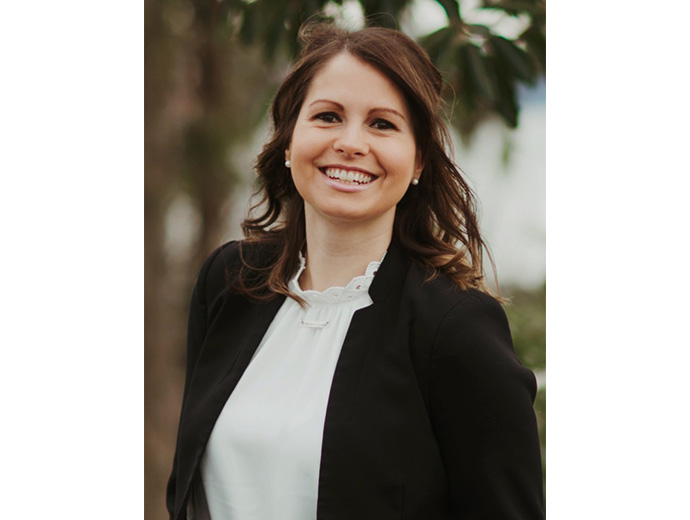 Born and raised in the small town of Powell River, BC on the Sunshine Coast, Jamie's hometown roots remained planted as she plans to grow her real estate business close to home while continuing to keep an active involvement in her community. Jamie brings with her 14 years sales experience in the furniture industry as well as interior design. When Jamies not in the office you'll find her spending quality time with her two children, Brooklynn and Linden while enjoying the beautiful nature of the West Coast that she proudly calls home. Her dream is finally a reality and she looks forward to building new relationships and finding her clients their perfect home !
Jamie Hardie, Associate, REALTOR®
jamie.hardie@2percentrealty.ca
604.483.8135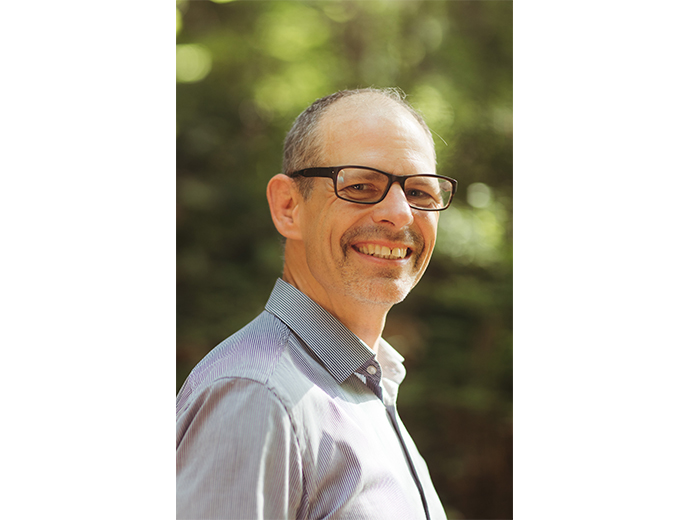 Hello my name is Doug Daher
I owned and operated a foam injection manufacturing plant in Winnipeg, Manitoba for 23 years. We manufactured products for Polaris, Arctic Cat, OEM parts, indoor playground parts and medical components. We designed and made our own Wheelchair accessories and special needs components which sold internationally. Our strength was to take on the jobs that other companies struggled with or could not handle.
In 2017 I sold my business. It was time for my wife and I to move to a place with a less harsh climate than Winnipeg (not hard to do) and the ability to participate in year-round outdoor activities. We drove through BC's mountains, the interior, lower mainland and over to Vancouver Island. Every place that we went was beautiful but just didn't feel right.
My Aunt, Uncle and Cousin had moved to Powell River years ago, so I decided it was time to pay them a visit. I had never been to Powell River and had no idea how much it had to offer. Powell River has the warm coastal weather, less rain than Vancouver, hut to hut hiking, this Seaside City has everything that I need. Hundreds of miles of hiking and mountain biking trails that you can do year-round, the Ocean, large freshwater lakes, fishing, the list goes on and on!!
I moved and it is even better than I hoped for. Such friendly people and I am now able to take advantage of some of the activities here. I learned how to mountain bike and joined the Powell River Cycling Association. I run trails, paddle board, kayak, swim, hike and went snowshoeing for the first time, I am even on a Dragon Boat Team, life is good by the Sea.
When I owned my own business, I would only sell what I believed in. I believe that Powell River is one of the best places on the planet to live. I joined 2% Realty Sunshine Coast because I believe that people should be able to keep their money in their pockets and I like what 2% Realty stands for. I truly believe this is a great place to live, raise a family and retire…and then run, bike, hike, and swim some more. I would love to share this with you, just give me a call.
Doug Daher, Associate, REALTOR®
doug.daher@2percentrealty.ca
604.208.2220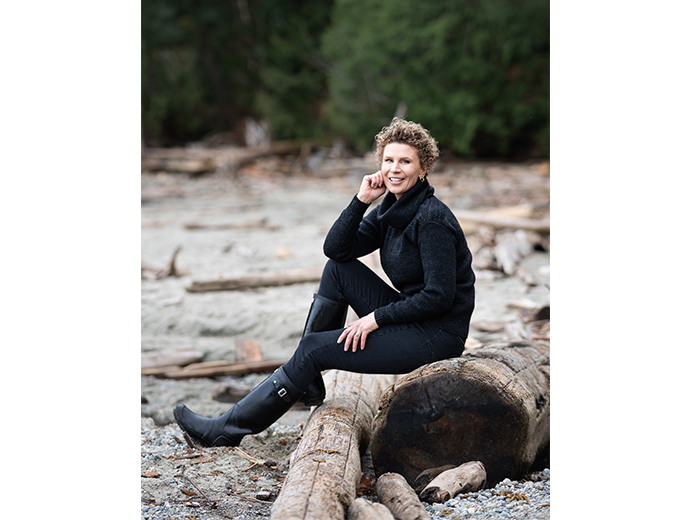 Real Estate Aficionado - armature interior designer – avid cook – wannabe Gardner
I grew up on the Sunshine Coast, moved away for far too long and am so happy that my family and I get to call Powell River home. I love that my kids get to have the same childhood experience as I had of exploring tide pools, endless sunsets, beach bonfires and forest adventures.
In my time away I lived in Vancouver, Australia and then spend 10 years in Calgary sprinkled in with traveling whenever I could in between. I have been working in the real estate industry since 2014 and love every aspect of it. My favorite game growing up was Monopoly and I couldn't be happier that I get to do that in real life.
I believe that buying or selling your home should be as stress free of a process as possible and I pride myself on my communication and negotiation skills to help make that happen. I provide guidance and expertise throughout the whole process. Whether you're a first-time home buyer or seasoned homeowner I would love the pleasure of assisting you with your next move.
Magda Deininger, Associate, REALTOR®
magda.deininger@2percentrealty.ca
604.578.0756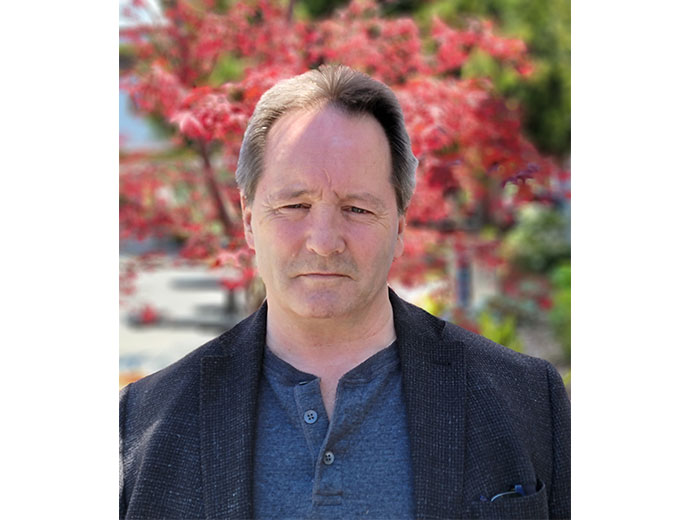 I made the move to Powell River from Vancouver in order to provide support and be closer to my family living in Texada Island. I feel fortunate to be part of a smaller community that feels similar to when I lived in Whistler and Squamish in the 80's and 90's. I am amongst the many people moving from Vancouver to a quickly growing Sunshine Coast pulling out their investments in property and retiring away from the hustle and fast pace of the city.
I was born and raised in North Burnaby, I have continued my family's long-time support for seniors programs at the Confederation Senior Center Volunteering for the Seniors lunch program and at the flea markets held throughout the year. My sister and other Texada residences have worked hard to set up a Non-Profit to get seniors housing on Texada as well.
In addition, I lived in Whistler for 12 years as a self-employed contractor working with Whistler/Blackcomb Mtns, the Chateau Whistler, Westin Hotel and many of the local businesses. For the last ten year as a Real Estate Agent, my Business background benefited both Buyers and Sellers as I have years of Experience in Client Oriented Sales, Negotiations and Consultation since 1981 in Whistler and Vancouver.
Richard Bishop, Associate, REALTOR®
richard.bishop@2percentrealty.ca
604.208.6769